A presentation by Cathy Preston
.Our May meeting saw the return of Cathy Preston, of More than Willow.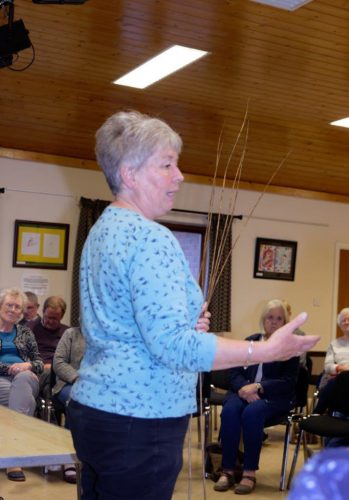 Cathy brought several examples of obelisks and items, large and small that she had made out of willow. She went through the processes required before it could be worked with successfully. As well as willow, Cathy showed the meeting various other off-cuts of different woods that could be used in the garden to make practical items , like plant supports etc.
Here are May's competition entries