Welcome to our website.
We hope that you will find this website a useful resource for both the Club's activities and for other related gardening information.
The details of all of the Club's meetings and other events are clearly shown with much more information available for those who require it. Click here for the current programme, which includes details of our next outing to Bryncelyn, in June. Please note new pick up point in the playing field car park for details click here. There is also an evening visit, on July 2nd to Queen Anne's Garden, which is within Whitehurst Gardens, Chirk.
Also, there is a regular programme of members opening their gardens to other members throughout the summer, which provides a very sociable opportunity to get together and chat about garden problems over a cup of tea and cake.
Access to information on past events can be navigated to by scrolling down to the links at the bottom (in the dark area) of this and every other page. They can also be navigated to, from the appropriate year Programme page, and clicking the link in the "Info" column, appropriate to the meeting.
The last meeting on May 16th was a talk given by Cathy Preston on Willows, this included a demonstration on how to make obelisks. For more information on the meeting click here
Next meeting will be held on 20th June and will be given by Kristain Hickson-Booth and will be a talk on Bulbs, Corms, Tubers and other Perennials
The club's annual Grand Plant Sale took place on June 1st and was a great success and once the final reconcillitaion is done, should add significantly to the club's finances. A big thank you to all who played a part in growing and donating the plants, helped with the setup on Friday and those who hepled on the day of the sale itself. To have a look at some photos taken during the setup and the day itself, click here.
There will be a competition at each monthly meeting; you can find out more about how and what to enter by clicking here. There has been a wide variety of entries at the recent meetings: these ranged from colourful displays of springtime plants, to home propagated and grown plants and vegetables; to have a look at the monthly entries click here.
As you will see below the Club is affiliated to the RHS.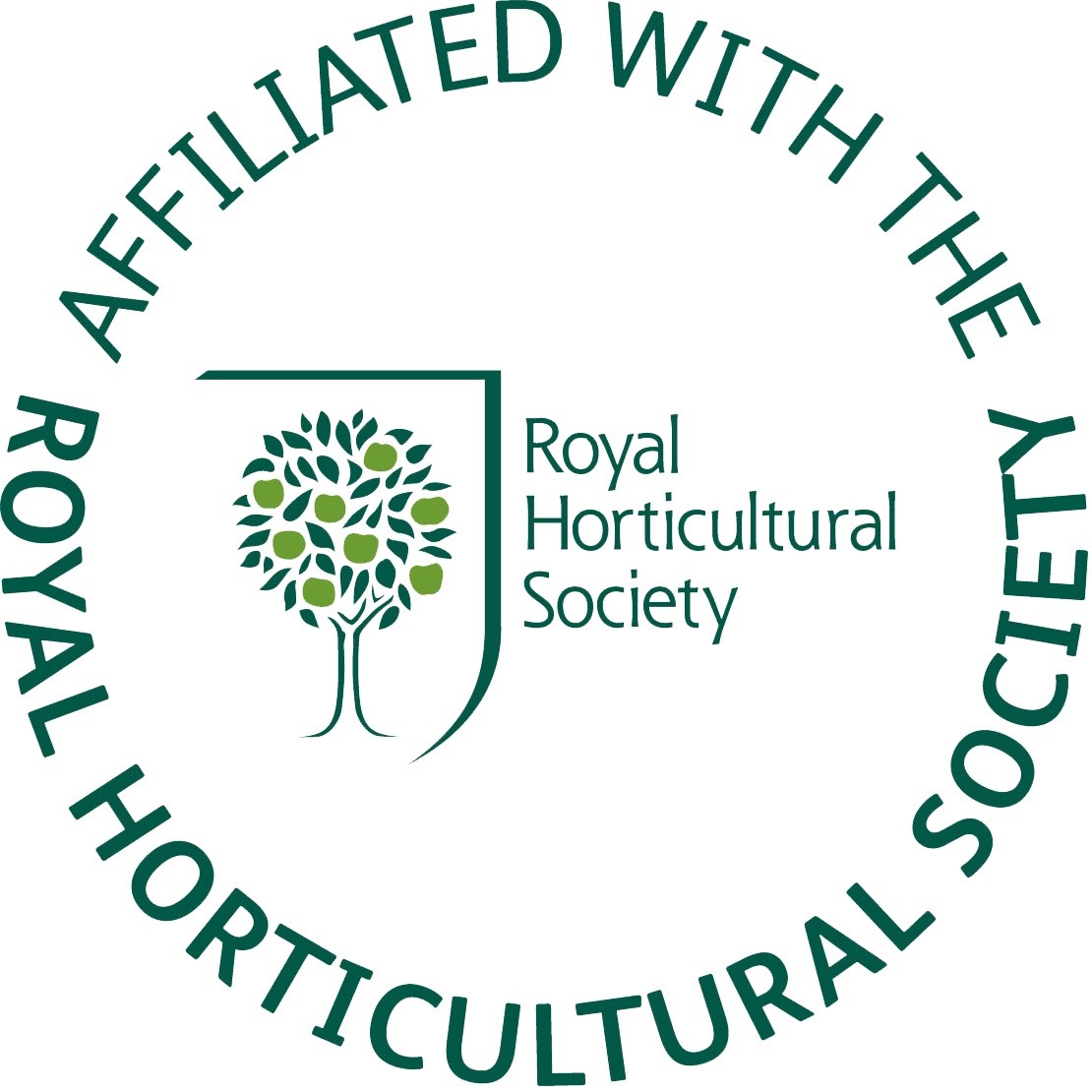 Explore the website for more information about the club and its activities.