A talk by Jenny Steel
Concern for the plight of our native bees, butterflies and other pollinating insects continues to grow. Find out how you can help them by managing your garden to encourage and support these important creatures.
Our regular May meeting featured an excellent talk by Jenny Steel on Gardening for Bees and Butterflies, describing the many varieties of wild as well as honey bees and butterflies and how we could encourage them through the choice of plants and by providing appropriate habitat. She answered questions in an entertaining way, going into detail about how both bees and butterflies behaved. By understanding and observing them we can see what flowers they like; she cautioned the Club against some of the widely held and often repeated views on just what flowers were good for bees and butterflies.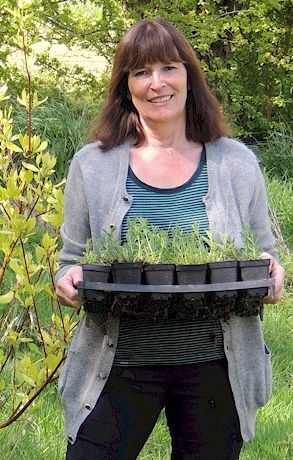 For more information about Jenny; click here
or visit:
www.bumblebeeconservation.org
www.butterflyconservation.org
www.wildlife-gardening.co.uk
Some images from Jenny's talk